Hotel lodging at Alaska Country Inn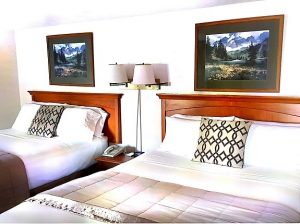 Welcome to Kelly's Alaska Country Inn located at the true "end of the Alaska Highway," and only minutes from  Fort Greely.
 Family owned and operated, Alaska Country Inn offers exceptional value and great customer service to all.
Our immaculate twenty-one room motel is located in the heart of Delta Junction on the Richardson Highway.  Each of our rooms have * private bathrooms, *mini refrigerators, *microwaves and *in-room coffee and tea service.  All rooms have *high speed internet service and *cable TV.  We also have some rooms with *Kitchenette units that are available upon request. Parking is free.
Alaska Country Inn is within walking distance of gift shops, restaurants, the grocery store, post office and the visitor's center.  We are focused on making your stay at  Kelly's Alaska Country Inn as comfortable and enjoyable as possible.  We treasure the history of our beginnings and look forward to the opportunity to serve you!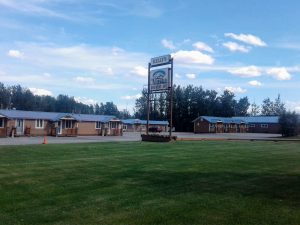 Our Office is located at
Alaska Country Inn
1616 Richardson Hwy
907-895-4667