Corporate Leasing Options in Delta Junction
Delta Accommodations offers more than hotel lodging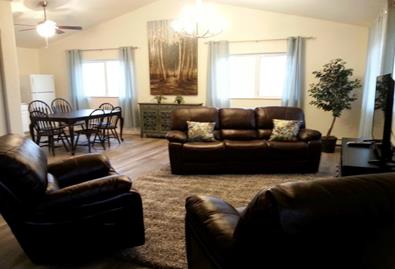 We offer  nine fully furnished one and two bedroom apartments. Each apartment features full modern kitchens and are supplied with dishes, pots and pans, cookware, silverware, mugs and glasses.
All our bedrooms have queen size beds, and the rooms are beautifully furnished and supplied with bedspreads, sheets, blankets and pillows.  Some apartments have two bathrooms and some have one bathroom, all are stocked with plenty of plush towel sets.
Washers and dryers are installed in each unit making your stay convenient and cost effective. Each Apartment has direct cable TV and high speed internet service.  Heat, electric, water, trash service and maid service is all wrapped in to one beautiful package meant to meet your team needs.
Whether you have employees staying overnight, or rotating in and out, our goal is to provide lodging that is guaranteed to give you more than a hotel experience at a greater savings to you. Call us!
Review
♥♥♥♥♥  Amanda Pepple-  I spent four months at the Richardson Suites and it was the perfect home away from home.  Great location, clean, cozy, furnished with everything I could need and warm.  Linda was easy to reach and responded to any questions or needs that arose during my stay.  I would highly recommend them for your stay in Delta!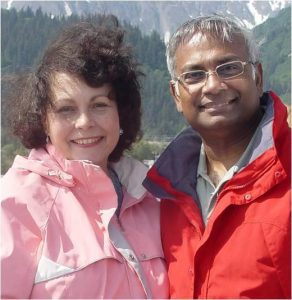 Let us know what your need is!  We can build you a package  just for you.
  Prins and Linda Samuel have years of experience in customer service
and appreciate the opportunity to serve you. 
 Prins  907-322-1235        Linda 907-322-6363
~ Prins and Linda Samuel