Blueberry Cottages
Alaska Country Inn
Richardson Suites
Lodging that offers more~
 Welcome to Delta Junction!  Come on in…Let us show you why Delta Accommodations is your preferred hotel lodging, offering daily lodging at  Alaska Country Inn…. as well as one and two bedroom apartments at the Richardson Suites and Blueberry Cottages and more.  All of our apartments are beautifully furnished with quality furniture and 50″ screen TV's, free WiFi and supplied with all the conveniences of home.
We know that coming to the interior of Alaska can be a challenge, and we think if you are coming for longer than a month that you need more than a room.  That is why at Delta Accommodations we offer options. From our Alaska Country Inn location for short term stays to our apartments and cottages where everything has been rolled in to a beautiful home package for long term stays.
Our guests are delighted! "Delta Accommodations is       CLASSY, CONVENIENT, COMFORTABLE and CLOSE to Fort Greely". 
Our office is located right in the heart of Delta Junction at Kelly's Alaska Country Inn.
Talk about  Savings
At Delta Accommodations your apartment has a full kitchen stocked with dishes, pots and pans where you can cook all your favorite meals. Each apartment has a washer and dryer where you can conveniently do your laundry at no additional cost.  This makes us one of the most cost effective places to stay in Delta Junction and very convenient for you! 
Are you a corporation or business looking for quality lodging in Delta Junction?  We listen to what your needs are and will build you a package that will deliver more…at a cost savings to you.  Yes, we honor the Department of Defense per Diem rates. 
RATES:
Kelly's Alaska Country Inn:  Single Rate $129.00  These are private rooms, some with small kitchenettes
Richardson Suites – Blueberry Cottage  – Hannan Court 
     Daily Single Rate $139.00 (one person in the apartment)  Yes, you get the whole apartment!  
     Daily Double Rate $115.00 each ( two people sharing the 2 bedroom apartment) … This is great for families or for folks traveling together to double up and share for the additional cost savings → we can support that!
---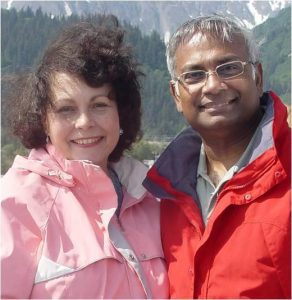 Hotel lodging that's a home!  Our Place…Your Home

With over 15 years of hospitality experience in accommodating hundreds of contractors we consider it an honor to serve you.  We look forward to meeting you!
Prins and Linda Samuel